Helpful Resources
While we may list the following companies and suggest you consider them, PDC Spa & Pool World Inc. in no way is affiliated with, endorses, or will be held in any way liable for any interaction you may have with any of the following companies.
Pool Pro - A resource site listing regional contractors, suppliers and more.
Custom Home Builders Lehigh Valley - Luxury Home Builder Lehigh Valley - Service Construction Co. Inc. Decades of experience in building the finest in luxury custom homes, timber frame homes, traditional homes, kitchen remodeling renovations,
Service Construction Co. Inc.
701 Bridge St. Lehighton, PA. 18235
Ph 610-377-2111
Reg. # PA001210

Call today to discuss your project.
Additions Contractor Lehigh Valley Poconos

Kitchen Remodeling Contractor Lehigh Valley Poconos PA

Brown Bear Taxidermy Studio - 289 Pleasant Valley Road - Pine Grove, Pa. 17963 Phone 570-345-3030

Specializing In Full Size Bear Mounts, Standing Bear Mounts, they are really an eye catching conversation piece for your great room, corporate lobby, office foyer. Licensed and Fully Insured PA Taxidermist, Brown Bear Taxidermy Studios are custom mount specialists. Tasteful, decorative they have custom deer mounts, bear mounts, wolf mounts, sheep mounts, elk mounts, as well as smaller mounts for around the home. Fish mounts, small game and waterfowl mounts such as flying teal, a covey of quail, flushing grouse. These mounts are not the old stuff animals of yesteryear, they really are art.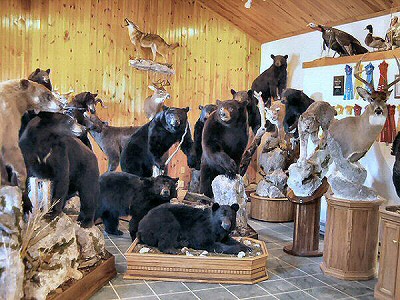 Join Chantilly Goods FaceBook Page For Special Ice Cream Flavors, Special Drinks, Events And More!
Step back in time at Chantilly Goods to when you were a kid. Show your kids and grandkids the fun of the local Old Time Soda Shoppe!
Celebrate a birthday or other occasion with one of our ice cream party packages.

Ice Cream Sundaes, Waffle Cones, Floats, Milkshakes, Ice Cream Waffles, And More!

Order a custom ice cream cake or ice cream pie for the holidays, parties, events, more.

We are always coming up with new and exciting Ice Cream and Old Fashioned Soda Treats!
Stop By And See What We Are Up To!
Vintage Soda Fountain - Ice Cream Shoppe - Coffee & Tea Shop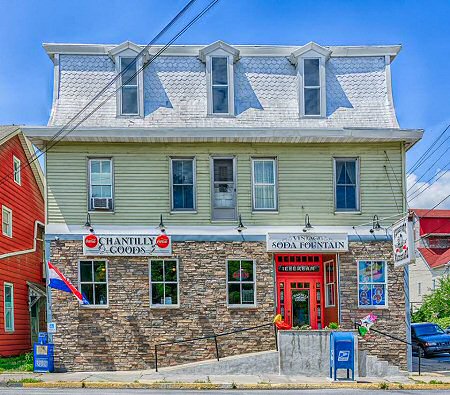 * NOTE: PDC Spa & Pool World may suggest you view these companies above but we are in no way affiliated with these companies and can not in any way be responsible for any association with them.